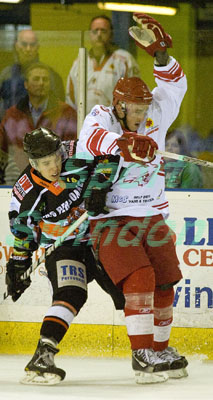 On Saturday evening, the Swindon Wildcats earned themselves their first home victory of the regular season, after a gruelling game of hockey against the Telford Tigers.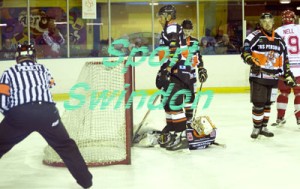 Despite sitting bottom of the table, the Tigers brought a hard game of hockey to the Link Centre as the 'Cats eventually overturned them with a 3-2 scoreline.
It took Swindon just minutes to settle into the night's game, as Swedish import Jonas Hoog opened the scoring after collecting a rebound from an initial Paul Swindlehurst shot.
Ten minutes in and fellow import Matias Perkkio then doubled the home side's lead as a link with Hoog then provided the Finn with a one timed shot opportunity.
Some sloppy play however then led to the Tigers finding their way back into the action, after Telford's Jaroslav Cesky picked up a loose puck to score over the shoulder of netminder Dean Skinns.
Nevertheless it was clear the Wildcats had dominated the first period and were looking to do much the same as the second period commenced. However although seeing Swindon notch double figure shots within the middle period, it took some outstanding work by the Tigers' netminder Declan Ryan to keep out the 'Cats as they continued to test visiting team.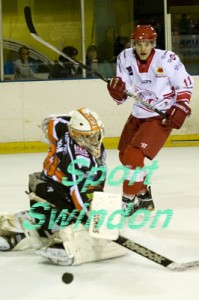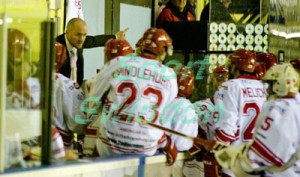 Before the period was out Telford would then find themselves an equalising goal as forward James Preece tapped in a second rebound attempt. This consquently tied the game and created a third period with a game that may well have gone either way.
With neither wanting to give up that goal, the third period held a tactical game for both teams but when Telford would concede back to back penalty calls, it left for a 5 on 3 'Cats opportunity. With the crowd behind them and a determined line on the ice, it took just seconds for Swindon to then score that vital next goal.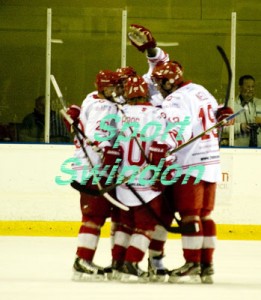 An attacking faceoff win led to Kapicka hitting a one timed shot toward the net and with it, beating netminder Ryan for an important third goal.
From here the home side looked to defend the final minutes and see the clock count down as they registered their first home win of the 2012/13 regular season.
With a final count of 55 shots against the Tiger's 29, Swindon were deserved winners this night and took two vital points as they look to move up the EPL table.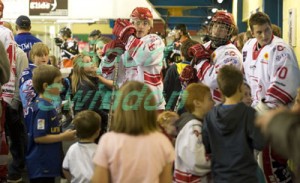 Many thanks to Swindon Wildcats.
Copy: http://www.swindonwildcats.com/index.php?option=com_content&view=article&id=947&Itemid=50
 Don't look now!