Swindon take 7 points to Poole.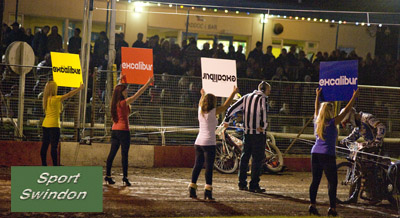 SWINDON'S title hopes are on a knife-edge after a thrilling 51-44 victory over deadly rivals Poole in the Elite League Grand Final First Leg at the Abbey on Monday.
Robins raced into an early lead with 5-1s in the opening two races, before a further brace of maximums in heats eight and nine extended their advantage to 18.
Yet double points wins for Chris Holder and Darcy Ward catapulted Poole into contention and by the time the meeting drew to a close Swindon's lead had been cut to seven.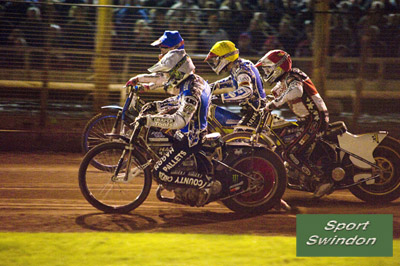 Heat leaders Hans Andersen and Peter Kildemand added double figures to lead the charge, whilst Nick Morris, Sebastian Alden and Simon Stead also impressed in a strong all around display.
However, they were left to rue some costly mistakes despite still holding a lead which leaves the tie hanging in the balance ahead of the second leg.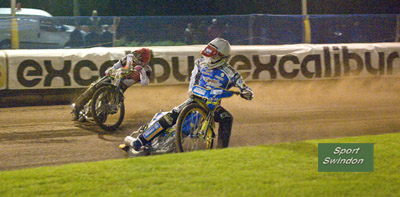 Team boss Alun Rossiter said: "Obviously I think we are a bit disappointed because we gave away some silly points.
"It was a very good start we made but we should have done better to keep that position.
"But a wins a win and we will take it."
The title will be decided in the second leg at Wimborne Road on Wednesday.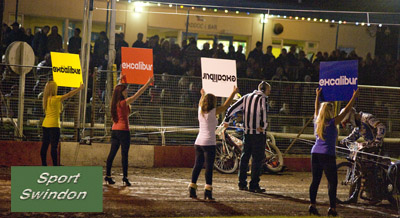 SWINDON 51: Hans Andersen 11+1, Peter Kildemand 10, Sebastian Alden 8+2, Simon Stead 8+2, Nick Morris 6+2, Troy Batchelor 5, Dawid Lampart 3+1.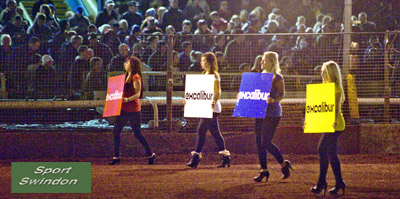 POOLE 44: Darcy Ward 15, Chris Holder 13, Krzysztof Kasprzak 10, Sam Masters 3+1, Ricky Kling 2, Kyle Howarth 1, Piotr Pawlicki R/R.
Report: RICH JONES www.swindonrobins.co
Obtaining images: http://calyxpix.com/print-prices/