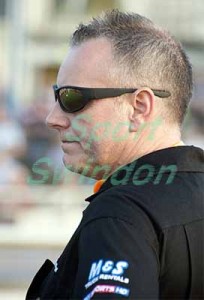 SWINDON boss Alun Rossiter insists he's taking nothing for granted as his side prepare to face Wolverhampton at the Abbey on Thursday (7.30).
Robins are clear favourites to win the meeting and continue their push towards the ultimate aim of the play-offs.
Wolves have been hit by injuries to key duo Tai Woffinden and Nicolai Klindt and became the first team to lose to Belle Vue this season on Monday.
But Rossiter insists his side will treat them with respect and look to do a professional job.
He said: "We know Wolverhampton arrive here in the middle of a tough time at the moment, but you never take anything for granted in this game. If you do, you take your foot off the pedal thinking it's going to be easy and it comes back to bite you.
"You treat everyone with the same amount of respect no matter whether it's the top team or the bottom team. I've seen it happen before where things can go wrong, and it's similar in many ways to the scenario we had when we went to Wolves recently, maybe we thought beforehand it would be easy and it almost cost us."
Robins are at full strength for the clash but Wolverhampton are without free scoring reserve Ricky Wells as he is riding for his Premier League club Sheffield and is replaced by Thomas Jorgensen.
SWINDON: Hans Andersen, Nick Morris, Simon Stead, Troy Batchelor, Peter Kildemand, Robin Aspegren, Jason Doyle.
WOLVERHAMPTON: Freddie Lindgren, Pontus Aspgren, Tai Woffinden R/R, Ty Proctor, Robert Miskowiak, Thomas Jorgensen, Lukasz Sowka.