Robins win at Brum to finish 2nd.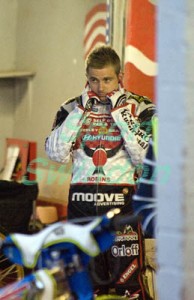 SWINDON will face Birmingham in the Elite League Speedway play-offs – and they will travel to Perry Barr for the first leg next Monday, September 24.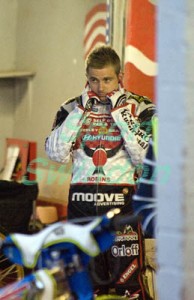 Alun Rossiter's side will make a swift return to the second city after pulling off a dramatic last gasp 46-44 win against the Brummies on Wednesday to round off their regular league season in style.
Fans should note the home leg of the semi-final will be on Monday week, October 1.
Robins were up against it without injured skipper Hans Andersen, who should be fit to return for the play-offs, and Birmingham appeared to be in control.
The impressive duo of Troy Batchelor and Peter Kildemand – who spearheaded the side all night in the absence of Andersen – wrapped things up with a final heat 5-1 to take victory.
Reserve Sebastian Alden made a stunning return to the Robins side with a 10+2 haul and received special praise from boss Alun Rossiter.
Rossiter said: "Especially without Hans I thought that was an outstanding performance from the boys. We started a bit slow but once we got going I thought we did really well.
"Batch and Peter Kildemand both had outstanding meetings and I think a special mention to Seb Alden too, 10+2 was absolutely fabulous from him."
Fans are reminded there is no meeting at the Abbey on Thursday and the next home meeting is the play-off date on October 1.
BIRMINGHAM 44:Sebastian Ulamek 10, Danny King 7, Bjarne Pedersen 6+2, Josh Auty 6, Nicolas Covatti 6, Martin Smolinski 5+2, Ben Barker 4+1.

SWINDON 46: Troy Batchelor 15+1, Peter Kildemand 13+2, Sebastian Alden 10+1, Simon Stead 4+1, Nick Morris 4, Dawid Lampart 0, Hans Andersen R/R.
Copy: www.swindonrobins.co