Robins through to final against Poole with 110-72 win on aggregate

Elite League Play-Off Semi-Final, 2nd leg: SWINDON 55 BIRMINGHAM 37
(Swindon win 110-72 on aggregate)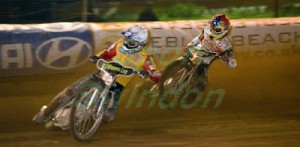 SWINDON sent out a strong message to Poole ahead of their Elite League title showdown with a 55-37 hammering of Birmingham at the Abbey Stadium.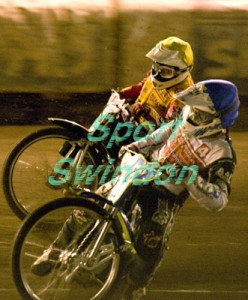 Carrying a 20-point lead from the first leg in the Midlands, the Robins made a lightning start to move 12 clear after four races and all but assure that they would not suffer a shock home defeat.
Further 5-1s in Heats 9 and 10 – the latter to cancel out a Danny King tactical ride – mathematically secured their progression, before they sealed an emphatic 110-72 aggregate victory.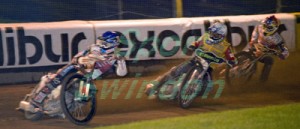 Reserve Simon Stead put his recent form behind him to star with a confidence-boosting 12-point maximum, whilst Aussie youngster Nick Morris earned a Heat 15 appearance after an impressive display.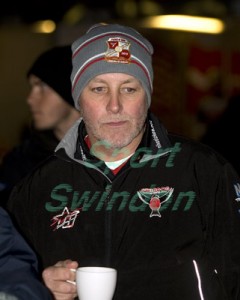 Heat-leaders Hans Andersen, Troy Batchelor and Peter Kildemand all performed well to bolster the scoreboard further, as Robins warmed up for the hotly-anticipated Grand Final with a professional display.
Team boss Alun Rossiter said: "Obviously we are delighted and it means a lot to be in the final.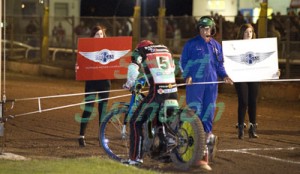 "I thought our boys were thoroughly professional over the two legs against Birmingham and now we can focus on facing Poole."
SWINDON 55: Simon Stead 12, Troy Batchelor 10+2, Peter Kildemand 9, Nick Morris 8+3, Hans Andersen 7+1, Jason Doyle 5+1, Dawid Lampart 4.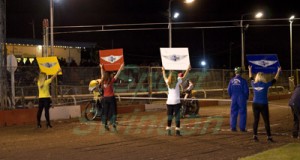 BIRMINGHAM 37: Sebastian Ulamek 15, Danny King 6, Ben Barker 6, Martin Smolinski 4+2, Josh Auty 4, Nicolas Covatti 2, Bjarne Pedersen R/R.
COPY FROM:  WWW.SWINDONROBINS.CO