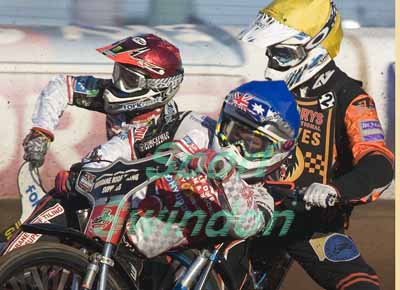 Elite League: SWINDON 60 WOLVERHAMPTON 33
Copy from Swindon Robins.
SWINDON made their long-awaited return to home action on Thursday evening with a stunning Elite League victory against Wolverhampton.
The Abbey Stadium regulars hadn't seen their heroes in action since defeating Peterborough a month ago, but it was almost worth the long wait as the twenty-seven-point victory helps close the gap on leaders Poole.
Troy Batchelor had one of his best nights of the year so far with a superb 14 point score and Peter Kildemand continued his excellent campaign with 11+3. There was also good support from Hans Andersen (11) and Jason Doyle (10+1).
The Robins were always in control leading from the very first race with a 5-1 from Nick Morris and Andersen, and almost before the visitors could draw breath they had quickly moved into a 17-7 lead.
Freddie Lindgren's double-point win for Wolves in Heat 5 did momentarily stop the onslaught, but another maximum from the Andersen and Morris pairing in Heat 6 saw Alun Rossiter's men go further ahead.

Doyle and Morris then registered a 4-2 in Heat 8, and by the time Batchelor and Simon Stead cruised to another five-pointer in Heat 9 – defeating Rory Schlein whilst out as a tactical ride – the match was as good as over.
Swindon continued to keep up the pressure even when the match was already won and completed a good night's work with Batchelor and Kildemand's last race 5-1 meaning they broke the sixty-point barrier for the first time at home this year.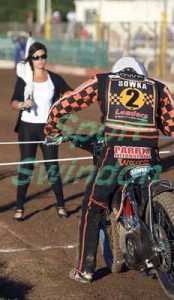 SWINDON 60: Troy Batchelor 14, Peter Kildemand 11+3, Hans Andersen 11, Jason Doyle 10+1, Simon Stead 7+2, Nick Morris 5+2, Ashley Birks 2+1
WOLVERHAMPTON 33: Freddie Lindgren 13, Ty Proctor 8+1, Kenny Ingalls 5+1, Thomas Jorgensen 4, Rory Schlein 3+1, Lukasz Sowka 0, Robert Miskowiak R/R.
More: