Robins buzzing at Abbey with 51-39 win over The Bees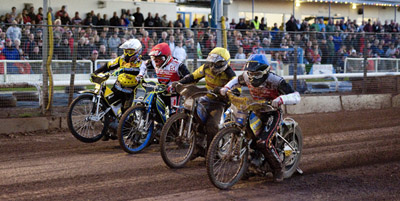 SWINDON moved to the top of the Elite League table with a 51-39 win over Coventry in a bruising battle at the Abbey Stadium.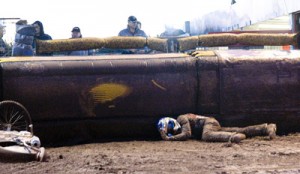 An incident-packed meeting saw several riders suffer falls, but the Robins' all-round strength enabled them to take maximum points over a Bees side whose scoring was dominated by Chris Harris and Scott Nicholls.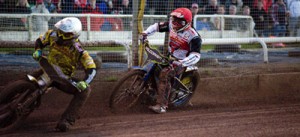 Peter Kildemand blasted back to top form for the Robins, missing out in just one of his five rides, whilst Rory Schlein proved to be a good stand-in for Hans Andersen although his night ended with a fall in Heat 13.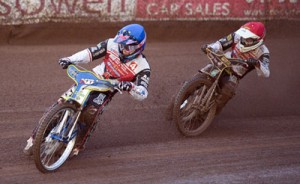 Robins had to wait until Heat 3 and a 5-1 from Kildemand and Jason Doyle before they took the lead, and they were held close for some time, their lead being cut to just one point in Heat 5.
But the next three races saw the home side take advantages, the highlight being a fine pass by Troy Batchelor on Edward Kennett to win Heat 7 after Kenni Larsen had crashed out for the visitors.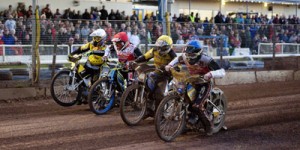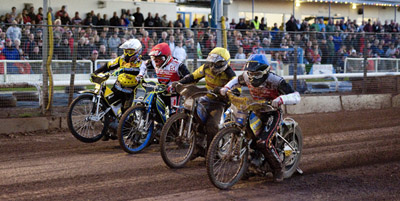 A 5-1 from Dawid Lampart and Simon Stead in Heat 8 put Swindon in control, and although Doyle fell in the next race the lead went above ten points with a 4-2 in Heat 10 as Schlein got the better of Kennett.
The Bees then lost Adam Roynon in a heavy crash in Heat 11 and the re-run saw Batchelor superbly get the better of Harris when the opposing captain was taking a tactical ride.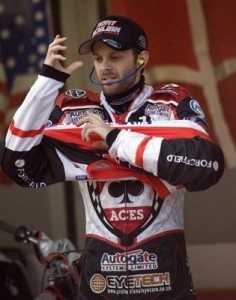 Maximum points looked safe until both Swindon riders, Schlein and Batchelor, fell in Heat 13 to gift the Bees a 5-0, cutting the gap to eight – but Doyle made things more straightforward by taking a re-started Heat 14 after Lampart had fallen.
It left the Robins needing to share Heat 15 to take all three points from the meeting, but they did more than that as Kildemand and Doyle held a 4-2 on the first lap, which became a 5-1 when Harris subsequently fell.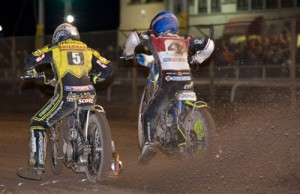 The result leaves Swindon two points clear of Poole at the top of the table, with both sides having two home and two away fixtures to come before the play-offs – and Robins visit Wimborne Road on September 10.
SWINDON 51: Peter Kildemand 11+1, Jason Doyle 10+1, Dawid Lampart 9+1,  8, Troy Batchelor 8, Simon Stead 3+1, Nick Morris 2.


COVENTRY 39: Chris Harris 13, Scott Nicholls 10+1, Edward Kennett 7, Michal Szczepaniak 5, Adam Roynon 2, Kenni Larsen 1+1, Leigh Lanham 1+1.
Copy: www.swindonrobins.co