Powerlifter Charlie's cut off on if she can't find another £1000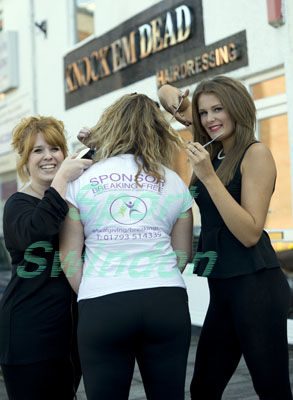 International Powerlifter Charlie Shotton-Gale stands to loose a little weight if she does not raise £3000 for the charity Breaking Free.
Not much weight though, just a few grams, because if the target eludes her she will shave her blonde locks off with the help of hairdresser Amy Fethers and Leanne Britton of Swindon's Knock em Dead.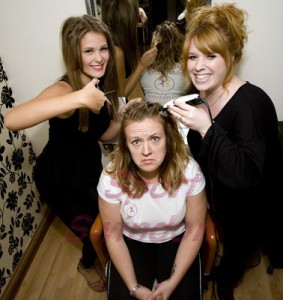 A worried Charlie remarked, "I am still £1000 behind, and only have 5 weeks to go, so am still looking for fundraising, I have nominated Amy from Knock 'em Dead hairdressers in the town centre as the person who will shave off all my locks if I don't succeed, we both hope she doesn't have to!!
"The support received for the fundraising so far has been huge with many corporate sponsors coming through such as Princess Homecare, Mike Mcguires Butcher, Sugar Rush, CS Electrical, Lis Mcdermot Photography, Marillier Shop fitting, Eden Accounts and SG Fitness to name but a few"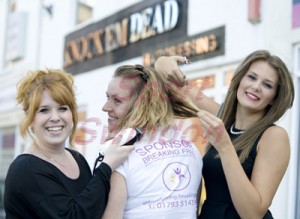 "The private sponsorship has also been fantastic and is constantly incoming, so I would like to say thank you to everyone for that!"
Charlie is entering the world championships ranked 9th, which is one ranking higher then she  finished last year, but with have 3 competitors placed around her who are all equal to her, so she will have a battle on my hands just to keep her place, never mind break the records.
"My training has been hit hard by illness and mild injuries so although I'm feeling stronger then I ever have, I'm feeling the strain of the work!" she said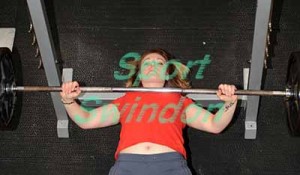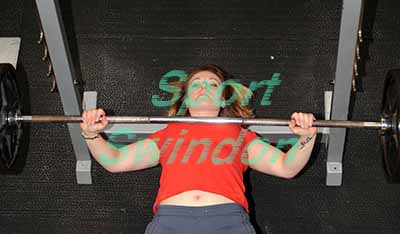 "I am feeling very strong at the moment and seeing lots of personal bests, however am very anxious about all my little niggles and hope that a less then perfect training program will lead to a perfect competition, only time will tell!!"
I feel if I raise the £3000 I'll have 1 less worry to take with me to the platform, which I'm hoping will help!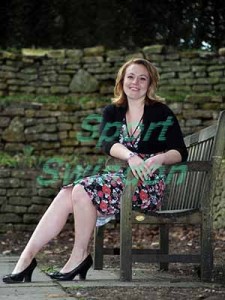 Charlie who is running a 'Keep my hair on' fundraising day at Sugar Rush, Royal Wootton Bassett, on October 20th. said "I am  still reaching out for people to donate online at Localgiving.com/breakfreesupportproject."
If you don't want to see me shave my hair please donate and leave my name in the message box so I can add it to my tally.
Please donate at www.localgiving.com/breakingfreesupportproject or contact me at www.sg-fitness.co.uk.