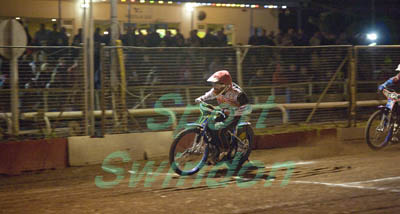 SWINDON ensured the race for top spot in the Elite League will go to the final week of the regular season – with a commanding 55-38 win over Lakeside at Blunsdon on Thursday.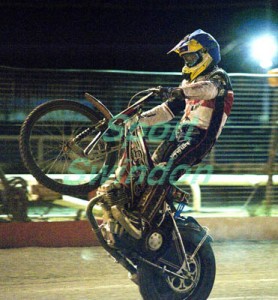 Robins dominated for much of an incident-strewn meeting to move to within two points of leaders Poole, with both sides now to complete their schedules with away matches at Birmingham next week.
Last year's Swindon No.1 Scott Nicholls, guesting for the Hammers, prevented a rout with a fine 19-point haul, but the Robins had control in every other department despite the early loss of Peter Kildemand.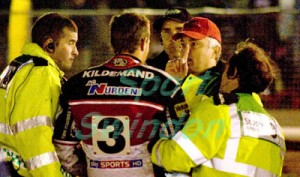 The Dane won his first race but was brought down by Lakeside's other guest Ryan Fisher in Heat 5, and was forced to withdraw from the rest of the meeting due to double-vision.
That meant extra rides for both Swindon reserves, and Simon Stead in particular enjoyed a fine night as he piled-up a paid-15 haul from six outings.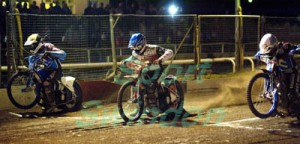 Robins raced into an early 27-15 lead but were pegged back slightly when Nicholls won a tactical ride for the visitors in Heat 8 in a 7-2 which reduced the arrears to seven points.
But the home side took Heats 10 to 12 by a 14-4 margin and it would have been a full house but for Davey Watt holding Stead at bay in Heat 11 after an exciting chase from the Swindon man.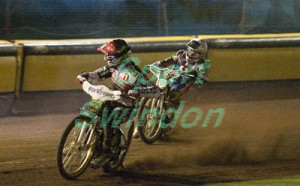 Skipper Hans Andersen was penalised 15 metres at the start of Heat 13 but made up major ground to pass Watt for third place in Heat 13 as Troy Batchelor got the better of Nicholls in one of several battles between the pair.
Nicholls gained some late revenge by passing Batchelor in Heat 15 but the 4-2 to the Hammers in that race was merely consolation as Swindon celebrated a convincing win.
Poole will open up next week's action at Perry Barr on Monday against a Birmingham team who may yet need points to secure a play-off place – and if they slip up, it could let in the Robins who visit on Wednesday.
SWINDON 55: Troy Batchelor 13, Simon Stead 12+3, Hans Andersen 9+1, Dawid Lampart 7+2, Jason Doyle 6+1, Nick Morris 5, Peter Kildemand 3.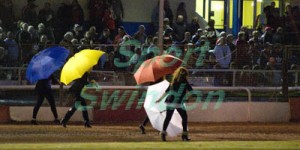 LAKESIDE 38: Scott Nicholls 19, Davey Watt 8, Robert Mear 4+1, Ryan Fisher 3, Kauko Nieminen 2+1, Justin Sedgmen 2, Jonas Davidsson R/R.
Copy and more: www.swindonrobins.co