Gary Patchett statement on KO semi final KO.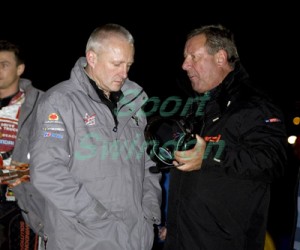 ROBINS bosses have moved to pacify their supporters in the wake of their Knock Out Cup tie being awarded to the Peterborough Panthers – after tonight's meeting at the East of England Showground became another of an ever-increasing list of fixtures to fall victim to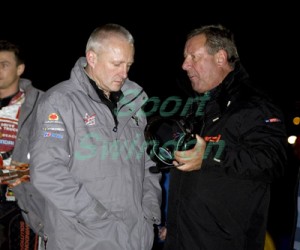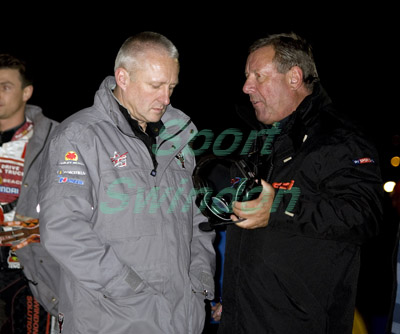 the weather.
Co-Promoter Gary Patchett commented: "It is a far from ideal situation, but we have to take a pragmatic view. The competition has to progress to allow sufficient time for it to reach a conclusion and we were consulted before the postponement and before a decision was made regarding who should progress to the next stage.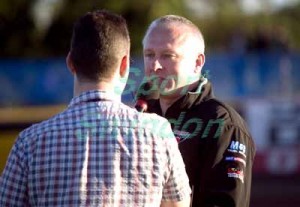 "It was agreed by all parties concerned that the tie should be decided over two legs rather than one, but with us having to reserve dates next week in the event that the weather again intervenes in the schedule for the Play Off Final, it would have been impossible to complete the tie in sufficient time to stage what could have been as many as four further meetings should either Peterborough or ourselves have progressed to the Final.
"It was also pertinent that we consider the financial implications of asking our supporters to attend three meetings at Blunsdon in a six day period next week.
"We have been the victims of an horrendous summer that has seen us lose close on twenty meetings to the weather this year. We are not the only sport that has to take such measures, as cricket has had occasion to revert to bowl-offs or a coin toss to decide who will progress in competitions that have time constraints placed upon them.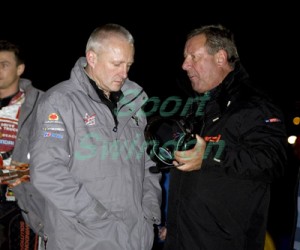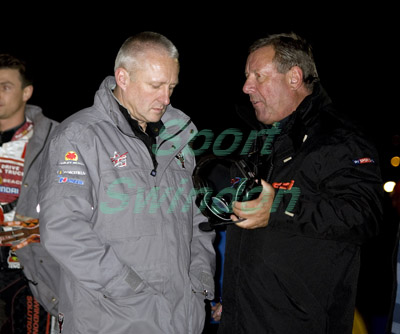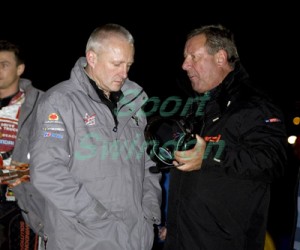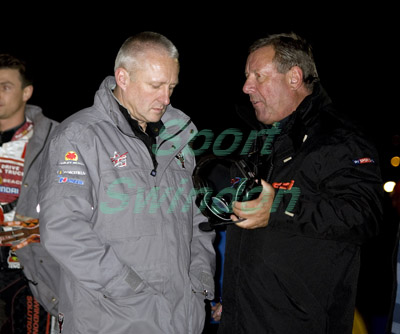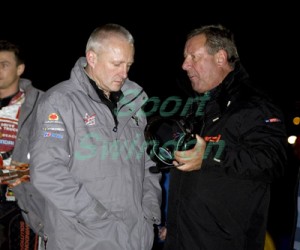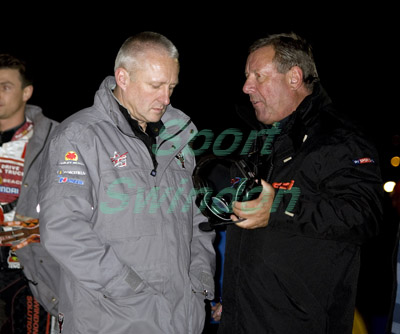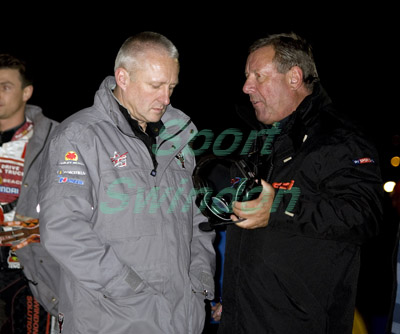 "We have absolutely no problem with the way the issue has been handled and I would stress that both Peterborough and ourselves were consulted ahead of any decision being made by the B.S.P.A. It is, therefore, unfair that the Association receives any criticism in this respect.
"Peterborough go through to the semi-final against Poole Pirates with our very best wishes and we now focus solely on a massive meeting against the same opposition here on Monday."
More: www.swindonrobins.co