Dolphins have swimming lesson with Olympian Michael Jamieson.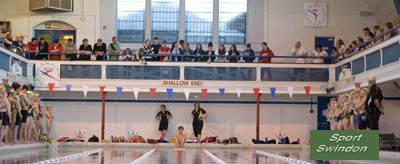 The crowd may not have been as large as the Olympic Aquatics Centre, but Milton Road baths was no less packed to see silver medalist Michael Jamieson when he visited Swindon Dolphins on Sunday.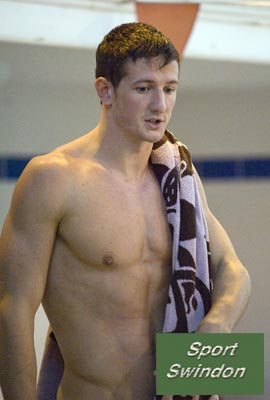 Michael Jamieson, complete with his medal, talked about his career, answered questions from the swimmers and had both swimmers and parents hanging on his every word as he demonstrated the technique that made him the most successful Team GB swimmer at the Olympics.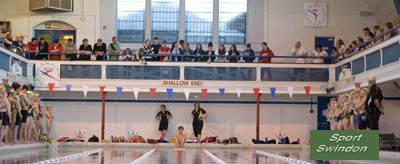 It was also a chance for Jamieson to be re-united with his coach whilst an up and coming teenager in Glasgow. Ten years ago Jamieson was being coached by Swindon Dolphin Chief Coach Louise Clayton.
The quietly spoken and unassuming Jamieson – a late developer who did not receive funding to support his training until the age 19 – is in many ways exceptional; he is driven, determined and single minded in his desire to succeed. There was no doubting his sense of application, telling the Dolphin Performance squad: "you have to put in the work if you want to get the results."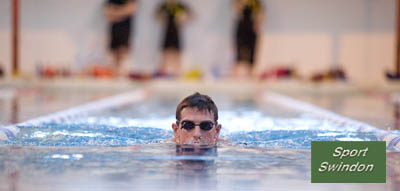 In many ways though he is just another swimmer who made common ground with every member of the Dolphins Club with his stories of early morning training, parental support and sacrifices, pre-race nerves and occasional thoughts of quitting.
As Jamieson himself said: "A lot of athletes feel a sense of responsibility for passing the baton on to the next generation." His visit to Swindon Dolphin showed just what a massive difference he and others can make.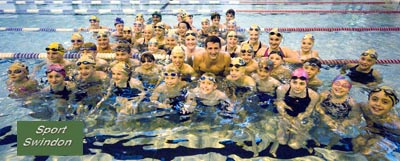 Everyone who was lucky enough to be at the event knows more about Michael Jamieson, the swimmers know more about breaststroke, but most importantly – and using the swimmer's tweets that evening as a measure – Jamieson has inspired the swimmers to do better and made them love their chosen sport just a little bit more.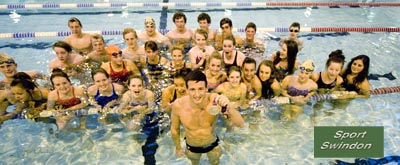 Copy: Roger Ogle Swindon Link Magazine: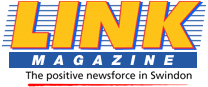 http://www.swindonlink.com/news/olympic-silver-medallist-inspires-swindon-dolphin