Baseball. Sort of, but it's amiable.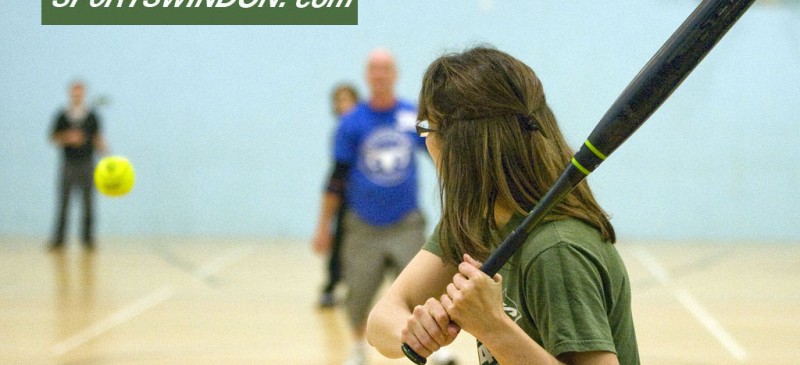 Following on from our series about sports that don't hit the headlines, we take a look at Softball, another of the All-American College sports that is gaining popularity in the UK.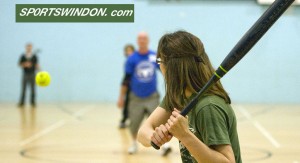 If there was an opposite to attitude, you would say that Softball was baseball with it; but with no direct opposite we should say Baseball is Softball with attitude.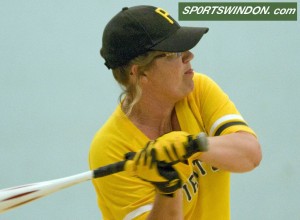 Swindon Softball League is running training sessions in the Nova Hreod Sports Hall on a Thursday night from 6-30 till 7-30. the contact is Dave Jones and the website is www.swindonsoftball.com
So, what is Softball?
Softball is a variant of baseball, played with a larger ball on a smaller field, with the ball thrown underarm instead of overarm as in Baseball.
Invented in 1888 in Chicago as an indoor game, it was at various times called indoor baseball, mus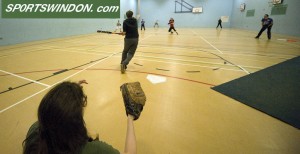 h ball, playground, softbund ball, kitten ball, and, because it was also played by women, ladies' baseball.
The name softball was given to the game in 1926. A tournament (1933) at the Chicago World's Fair spurred interest in the game. The Amateur Softball Association of America (founded 1933) governs the game in the United States and sponsors annual sectional and World Series championships.
The International Softball Federation regulates rules of play in more than 110 countries, including the United States and Canada. Women's fast-pitch softball became an Olympic sport in 1996, but it (and baseball) was dropped in 2005 from the 2012 games.
Despite the name, the ball used is not soft. It is about 12 in. (30 cm) in circumference (sometimes larger for slow-pitch), which is 3 in. (8 cm) larger than a baseball. The infield in softball is smaller than in baseball; each base is 60 ft (18 m) from the next, as opposed to baseball's 90 ft. (27 m).
There are two types of softball: in the most common, slow-pitch softball, the ball, sometimes larger than the standard 12 in, must arch on its path to the batter, 10 players make up a team. In fast-pitch softball the pitch is fast and there are 9 players on a team,
Softball rules vary somewhat from tho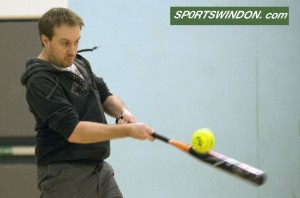 se of baseball. Two major differences are that the ball must be pitched underhand  and that seven innings instead of nine constitute a regulation game.
 The IOC still wants Softball at the Olympics. Here is a press statement from a recent press update.
March 8 – Scott Blackmun, chief executive of the United States Olympic Committee (USOC) has claimed his organisation backs both wrestling and baseball/softball, and hopes to see both on the shortlist being presented to the International Olympic Committee (IOC) members who will decide the fate of the disciplines hoping to make it onto the core sports pro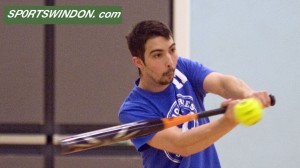 gramme.
Both sports face tough competition from karate, roller sports, sport climbing, squash, wakeboard and wushu as they bid for the prize of appearing at the 2020 Olympic Games.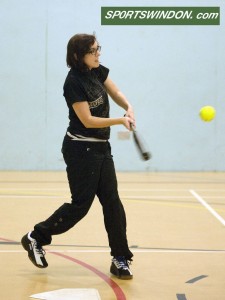 Wrestling has been left fighting for its Olympic future following last month's decision by the IOC Executive Board to controversially axe it from the list of core sports after Rio 2016, despite the fact it has appeared in every Games – apart from once – since Athens in 1896.
Meanwhile, baseball and softball, both are big sports in America, formed a joint bid to become part of the core sports programme for the 2020 Games, with both sports last appearing at the Beijing 2008 Olympics before being dropped by the IOC.
Wrestling and baseball/softball will present to the IOC Executive Board alongside the six other bidders at its meeting in St Petersburg on May 29-31 before a final shortlist, expected to consist of three sports, is put through to the Session in Buenos Aires in September where they will face the full IOC vote for one sport to join the 2020 Games.
Info. from: http://en.wikipedia.org/wiki/Softball  where you can read up on the rules etc.
SPONSOR A GALLERY OR PAGE. Contact richard@calyxpix.com.