3 New faces at town. Press conference gallery.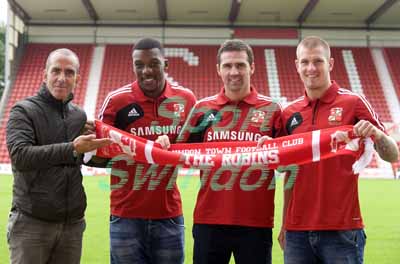 Swindon Town Manager Paolo Di Canio introduced three more signings to his squad and confirmed that 5 will be departing.
Introduced to the media were Troy Archibald-Henville, Tommy Miller and James Collins.
As already mentioned on Sportswindon Alan Connell, Lee Cox, Mattia Lanzano and Jonathan Smith have all been made available for transfer.
He also confirmed that Czech striker Lukas Magera who was loaned out to Banik Ostrava at the start of the year has not returned to pre -season training.
More with video interviews: http://www.swindontownfc.co.uk/page/Home