Supermarine maintain push with win over the Didy men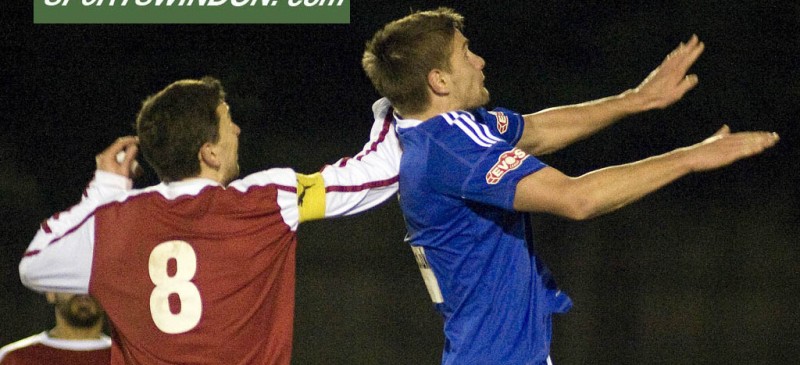 Didcot Town's Railway Men came down the London line for the railway derby and found a determined Supermarine in no mood for dropping  their push for promotion.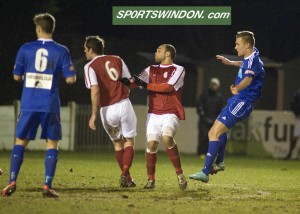 With a bad-tempered first half finishing 0-0 it took 'Marine into the 72nd minute to crack the Didcot defence, who were trying to avoid their fifth defeat in a row.
Jamie Prictor's long-range effort was the first to hit the back of the net on 72 minutes, with Ben Whitehead's slightly shorter range blast on 79 minutes finishing the scoring off for the night.
Marine next face table-topping Poole Town on Saturday.
SPONSOR A GALLERY OR PAGE. Contact richard@calyxpix.com.
Gallery: