Speedway on at Blunsdon Thursday – Robins preview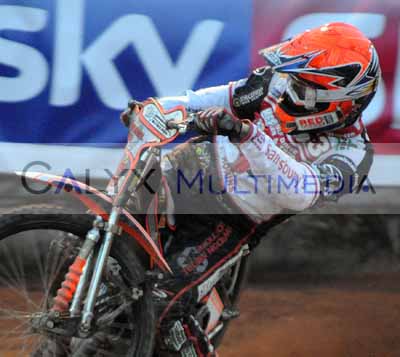 SWINDON Robins Speedway race back into action after an enforced break when they face fellow title hopefuls Lakeside at the Abbey on Thursday (7.30).
Alun Rossiter's men haven't raced since April 16 and have suffered four straight washouts thanks to the bad weather.
The Robins are now desperate to get back racing as they look to build on their impressive start to the league programme.
The Essex outfit have revamped the top end of their team this season with Swedish star Peter Karlsson and title winner Davey Watt joining former Robins favourite Lee Richardson.
Robins switch skipper Hans Andersen to the number one position with Troy Batchelor moving to No.5 with the new averages, but it's the same septet which beat Coventry in their last home meeting.
Swindon boss Alun Rossiter said: "Lakeside do have something of a record around here, although both sides look quite different to how they were in previous years.
"They might have a good record at Swindon, and most definitely they're going to be one of the teams up there, but I'm confident that we can come through with the right result."
TEAMS
SWINDON: Hans Andersen, Nick Morris, Simon Stead, Jason Doyle, Troy Batchelor, Peter Kildemand, Robin Aspegren.
LAKESIDE: Peter Karlsson, Kim Nilsson, Davey Watt, Kauko Nieminen, Lee Richardson, Kyle Newman, Robert Mear.
Match preview from Swindon Robins.