Swindon to host top speedway meeting.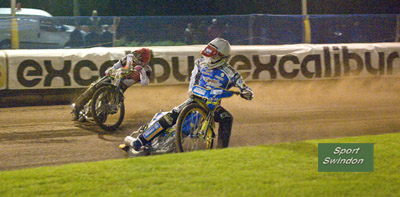 SWINDON Speedway will again host the biggest individual event in the Elite League calendar this year.
The Abbey Stadium will stage the Elite League Riders' Championship on Saturday, October 12 after the big success of the 2012 event.
It means the top rider from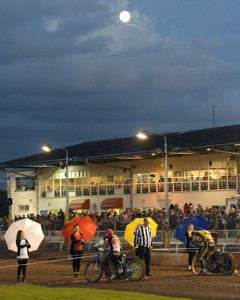 every Elite League club will do battle for the prestigious title currently held by World Champion Chris Holder of Poole.
Excalibur Communications Robins joint owner Gary Patchett said: "We are extremely pleased to be given the responsibility of hosting the ELRC once again and we are sure it will prove popular with supporters.
"Our stadium is easily accessible for many fans throughout the country and I'm sure the place will be packed.
"It would be nice for a Swindon rider to win it, but most importantly we want to see great racing and good value for the supporters, whoever they support."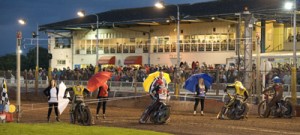 SPEEDWAY GREAT BRITAIN (SGB) MAJOR EVENTS SERIES 2013:
BRITISH UNDER 21 FINAL: Dudley (at Wolverhampton) – Tuesday, April 23.
BRITISH FINAL: Wolverhampton – Monday, May 13.
PREMIER LEAGUE PAIRS CHAMPIONSHIP: Somerset – Friday, May 31.
PREMIER LEAGUE FOURS CHAMPIONSHIP: Peterborough – Sunday, July 14.
PREMIER LEAGUE RIDERS' CHAMPIONSHIP: Sheffield – Sunday, September 22.
ELITE LEAGUE RIDERS' CHAMPIONSHIP: Swindon – Saturday, October 12.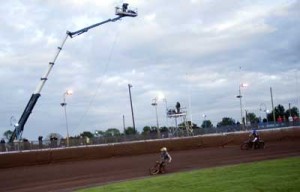 ADDITIONAL MAJOR EVENTS:
FIM WORLD UNDER 21 CHAMPIONSHIP FINAL 3: Berwick – Saturday, August 10.
FIM GRAND PRIX CHALLENGE: Poole – Saturday, August 24.
BRITISH SEMI-FINALS: Edinburgh – Friday, April 19; Sheffield – Thursday, April 25.