Supermarine hostes West of England Cyclo-cross
The Supremarine multisport  complex at South Marston was busy on Sunday. with archery, football and cyclo-cross.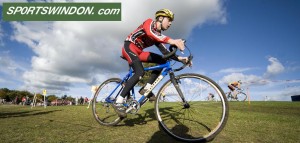 A complex cross country cycle course was marked out around the complex for the West of England cyclists to race over.
So what is Cyclocross?
FROM THEIR WEB PAGE. http://www.cyclo-cross.org.uk/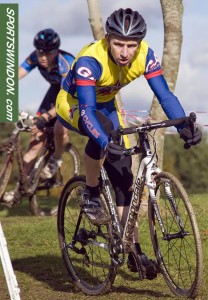 Cyclo-cross is all about FUN, what used to be a traditional winter sport for cyclists during the off season is now a stand alone international sport of its own. The racing is fast and furious and courses range in length from 2.5km to 3.5km, riders lap the course many times making for great spectating and family fun. It is the national sport in Belgium and events attract up to 70,000 enthusiastic fans, the atmosphere is electric and mixed with the smell of chips and beer there is a real carnival atmosphere.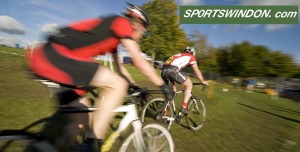 Cyclo-cross racing is now popular throughout Europe and has made a big impression in the USA. The 2013 World Championships will be staged in Louisville, Kentucky, the first to be held outside of Europe!
So what can you expect at your local cyclo-cross event? Well sorry no beer tents or enthusiastic American commentators, but you will find a warm welcome to our league, and the best grass roots racing on offer.

A typical course will be challenging but FUN a mixture of grassland, paths, short climbs, wooded sections, sand pits and road sections. Competitors will need to negotiate slippery corners, banks and even steps, often dismounting and shouldering your bike. Technique can be the difference between winning and losing at the front of the race.
Races have a relaxed, informal atmosphere and entries are accepted on the day, there is no requireme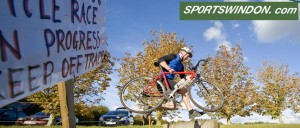 nt to hold a British Cycling Licence or Membership. All you require is an off-road bicycle, appropriate clothing and a cycle helmet. Sign-on, line up and enjoy. We hope to see you at an event this season.
To obtain images: http://calyxpix.com/print-prices/