Paolo turns out at Fairford for The Heart Foundation Charity Match.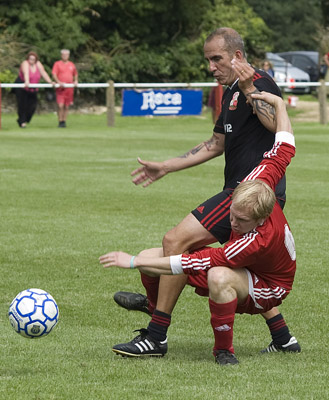 On a sunny day in Fairford Gloucestershire Paolo Di Canio led a Swindon Veterans side to victory over a Fairford Town FC side in a charity match for the British Heart Foundation.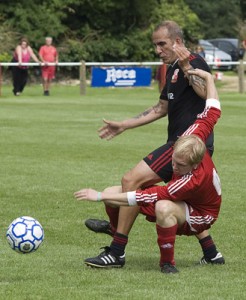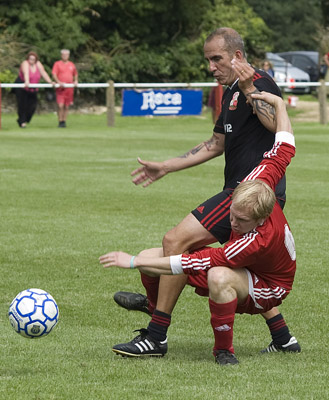 He played the full 90 minutes and scored one of the goals.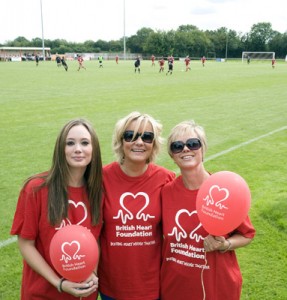 Other goals came from a Swindon own goal before Paolo Di Canio levelled, Jamie Pitman headed Swindon's second and Fairford's Rob Simpson levelled the game at 2-2 at Half time.
The Second half saw goals from Andy Caton and David Duke to give Swindon the win. A crowd of just under 300, enjoyed a fun afternoon of football and BBQ at Cinder Lane.
Fairford Town Squad: Chris Evans, Lee Hartshorn, Steve Jones, Mark Webb, Mark Saunders, Steve Bennett, Lee Clark, Rob Simpson, Richard Hadgkiss, Mark Walters, Derek Labbett, John Burn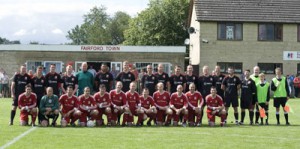 Swindon Town squad: Steve Hale, David Duke, Phil King, Paul Bodin, Jerel Ifil, Paul Godfrey, Alan McLoughlin, Jamie Pitman, Sean Wood, Brian Hughes, Jeremy Newton, Paolo Di Canio, Ian Woan, Domenico Doardo, Adam Wainwright, Andy Caton
Full-time: Fairford Town Vets 2 Swindon Town XI 4
Thanks to http://www.pitchero.com/clubs/fairfordtown/news/charity-match-a-big-success-638296.html  For the info.
To obtain images: http://calyxpix.com/print-prices/
All images ©Calyx/sportswindon