New date for 1st Round match at Birmingham.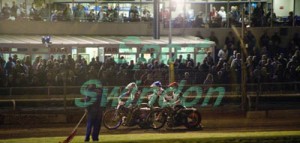 SWINDON will now travel to Birmingham next Monday, October 1, for the rearranged first leg of their Elite League play-off semi-final.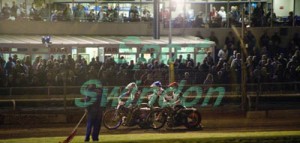 And that means a new date has to be confirmed for the Abbey Stadium staging of the return which co-owner Gary Patchett says will be announced in due course.
Said Patchett: "The weather has caused havoc with the entire season so it's no surprise it's come back to hit us again.
"It's certainly beyond our control and we are doing everything within our power to get the fixtures re-arranged quickly so we will be at Birmingham next Monday.
"The second leg at Swindon will be announced in due course, nothing is confirmed at this stage."