KO cup Swindon lose on quick draw.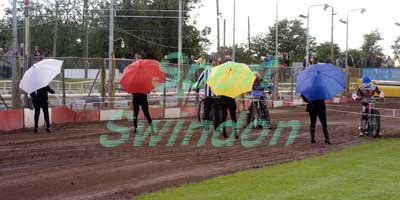 BRITISH Speedway bosses have reacted swiftly to the cancellation of tonight's Action for Children Elite League Knockout Cup fixture between Peterborough and Swindon.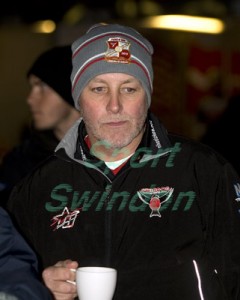 Management Committee member David Hoggart has announced that Peterborough will proceed to the next round, having been drawn out of a hat against Swindon.
The two Thursday tracks had agreed to the step being taken as a result of the need to advance the competition in such extreme circumstances, and next Thursday's scheduled second leg at Swindon is therefore cancelled.
Hoggart said: "The weather this year has placed the sport in uncharted territory and we have had to make unprecedented decisions to maintain some sort of continuity of racing.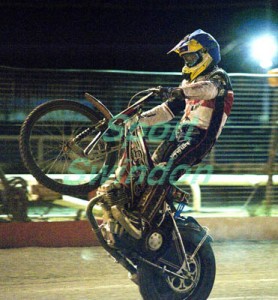 "This is hardly the ideal way for Swindon to go out after such a good season, but to allow a delay would put them in the position of staging three home meetings next week, and place an unrealistic financial burden on their supporters.
"The competition has to reach a conclusion by October 31 and we could see a scenario where clubs could be running two fixtures in the last week of the month.
"That's only palatable if we can guarantee the weather – but we can't, so we have had to act. I'd like to thank both promotions for agreeing to take this step, congratulations to Peterborough and of course our commiserations go to Swindon."
The revised draw for the Elite League KO Cup semi-finals is therefore:
Coventry v Birmingham (Fri Oct 12 at Coventry; Thur Oct 18 at Birmingham)
Poole v Peterborough (Dates TBC)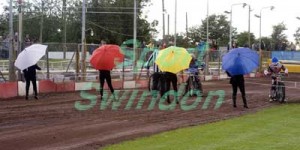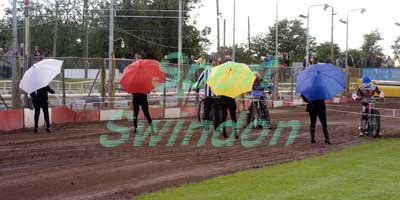 More: www.swindonrobins.co