20-3-1982 Swindon Town v Gillingham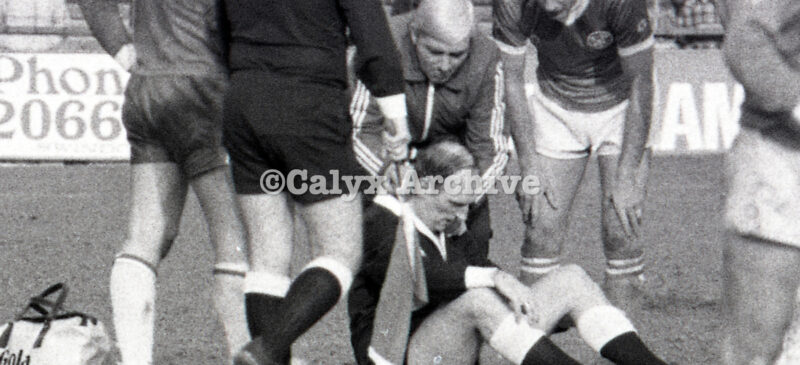 Swindon games againt Gillingham usually have some back story.
In this match the referee Mr K Salmon suffered concussion and was replaced by Mr I Gumbleton. He was treated on the pitch by Swindon's physio Kevin Morris.
Swindon lost 0-1 after an early goal by Adams on 3 mins.